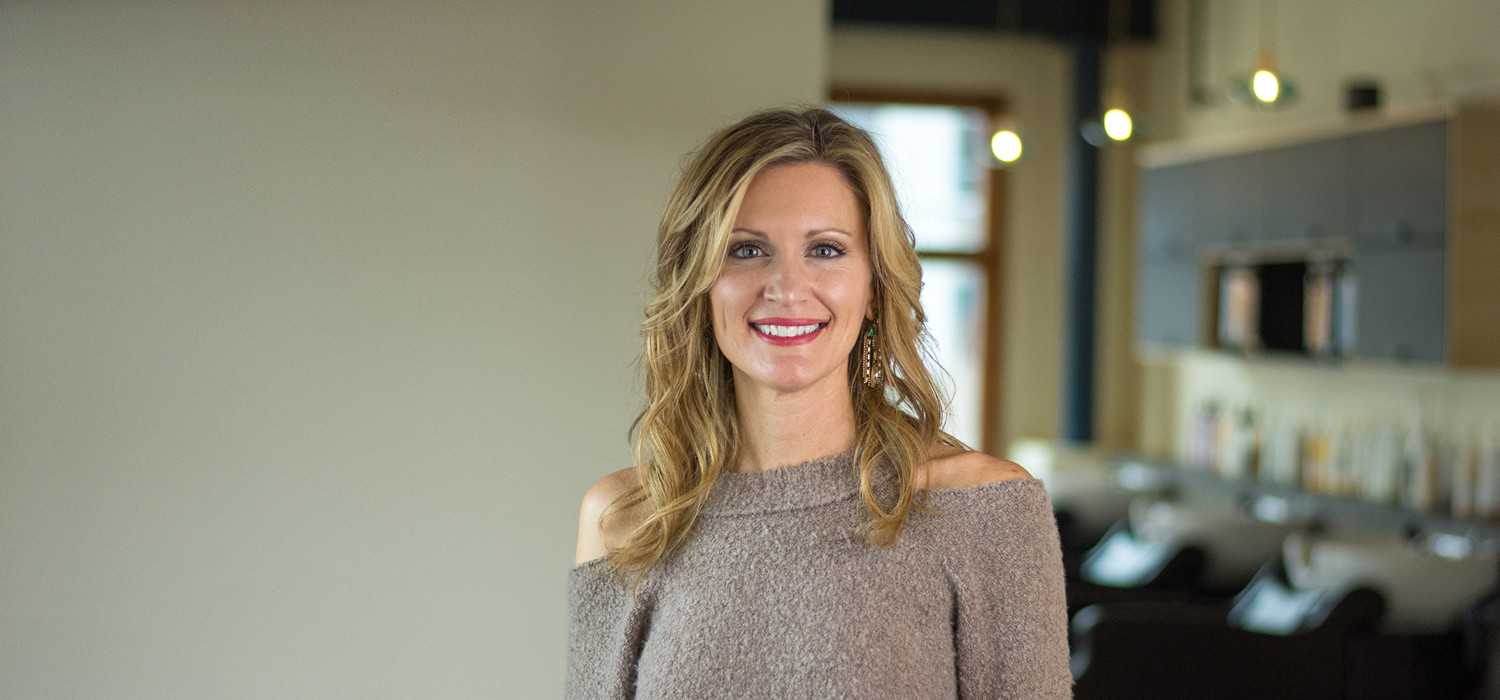 about
My Salon Niche
Foil Work. Cuts. Extensions.
"I really embrace the fact that my clients and I get to know one another. I love that we are able to form this great connection as I give them a salon experience that makes them feel their absolute best!"
Years of Experience
10 years. For over a decade, I worked in Fashion & Art Public Relations as well as 5 years at the San Fransisco Art Institute.
Education & Certifications
Bachelor of Liberal Arts & Science from the University of Kansas, Cosmetology Degree from Mirin Success Academy (San Francisco Bay Area), L'Oréal Dimensional Color Class (2019), Sarah Beck Advanced Razored Bob & Shag Classes (2019), Loreal Balayage (2018), Hot Heads Extensions Certification (2018), Men's Technical Cutting Class (2017), Precision Cutting at Vidal Sassoon (2016), Color and Color Theory Keune (2015).
Where You'll Find Me After Work
Hanging with my two kids, awesome hubby, and animals, Tiki cat and Lulu pug. I'm also a runner, and I love the Trolley trail. ?
Products I Love
I love the Oi All in One Milk and the Davines Dry Texturizer because it creates hold with flexibility. Both products smell amazing and work great for all hair types.
My Daily Hairstyle
I love a tossed and effortless style, and I like to take a minimalistic approach. I typically wash my hair 1-2 times per week because I believe the natural oils are good for it. I have very fine hair, so on the days that I wash it, I use the Davines VOLU Hair Mist, Relaxing Moisturizing Fluid and Dry Texturizer. This is what I've found to be a good hair cocktail for me.?
Celebrity Hair Crush
Audrey Hepburn. I love the classic, timeless beauty.
Sunrise or Sunset
Sunrise ☀️
Favorite Day of the Week
Friday!
Quote You Live by or Just Love
The classic golden rule – do unto others as you would have them do unto you.
Best Hair Related Advice You've Received
Don't fight against mother nature; work with her.
Spray 5-10 pumps of the Oi All in One Milk into damp hair and comb through prior to styling. Viola! Hair will be detangled, nourished with protein and protected from heated styling.