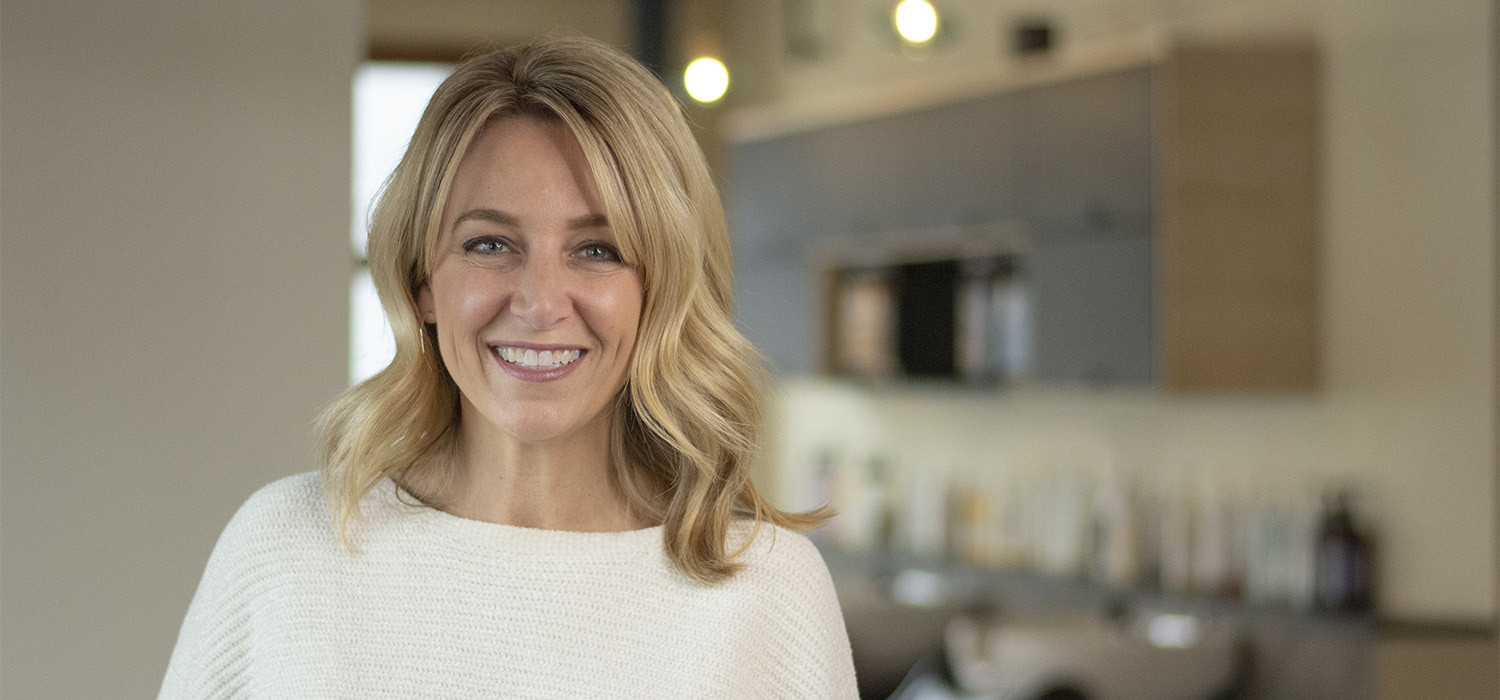 about
My Salon Niche
Highlights. Color. Women's Cuts.
"I like helping clients feel like they're looking their best by enhancing their greatest accessory – their hair 🙂 . I pride myself on creating a style that clients can recreate at home. I have also enjoyed getting to know each client and forming so many friendships over the years. It's so important to me."
Years of Experience
24 years.
Education & Certifications
Apprenticeship with Mario Tricoci.
Where You'll Find Me After Work
I enjoy attending my children's activities, any time spent with family and friends, reading, biking, and being active outside (must be nice weather though!).
Products I Love
Oi All In One Milk and Davines Strong Hold Hairspray.
My Daily Hair Style
Straight hair on day 1 and loose curls on day 2. I love having a day off of shampooing.
Celebrity Hair Crush
Blake Lively!
Sunrise or Sunset
I'll have to say sunset since I'm not usually awake to catch the sunrise.
Favorite Day of the Week
Saturday!
Quote You Live by or Just Love
"Every time you smile at someone, it is an action of love, a gift to that person, a beautiful thing." – Mother Theresa
Best Hair Related Advice You've Received
Spend the extra time styling in the morning, it will go a long way.
Use Davines Strong Hold Hairspray if you want a finished yet flexible style.
Davines Strong Hold Hairspray