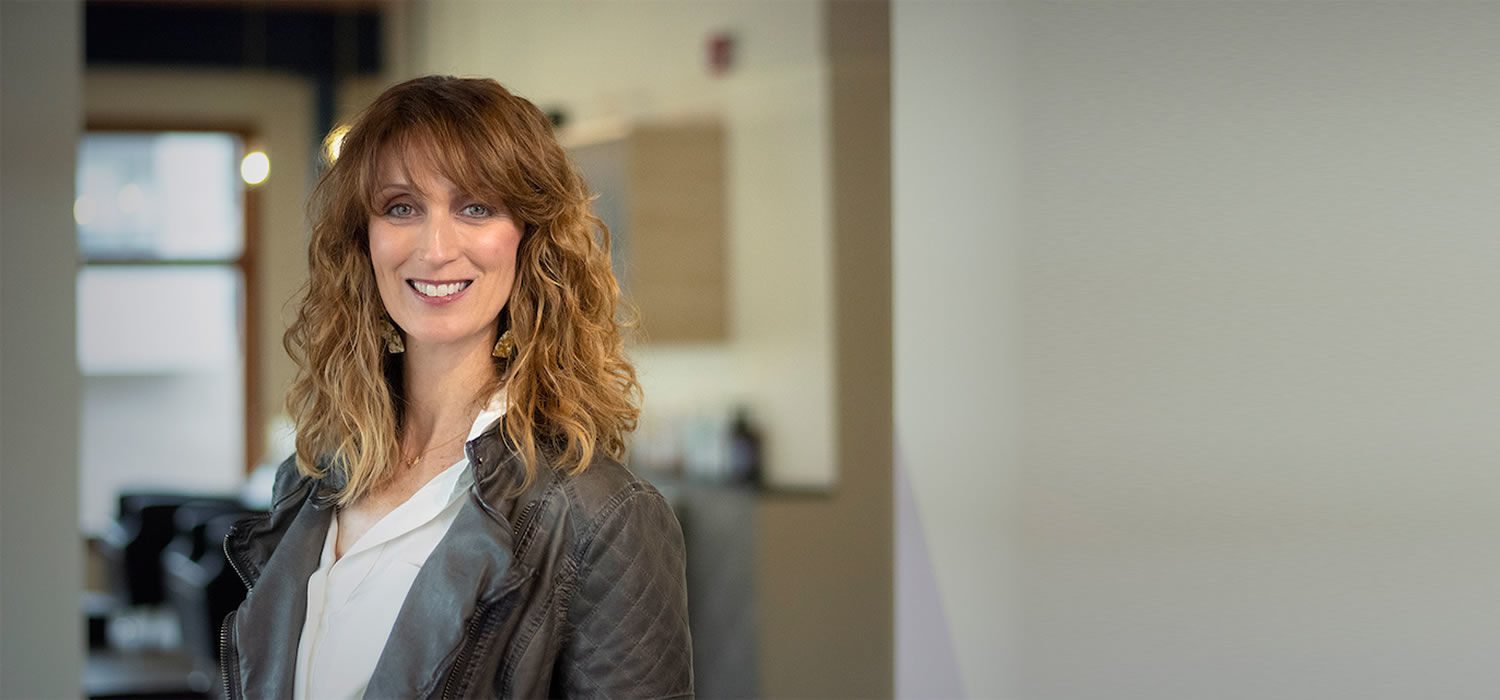 about
My Salon Niche
Razor Cuts. Thick Haircuts. Highlights.
"My favorite part about coming into work everyday is making a difference. I absolutely love seeing my clients be so excited with a new cut, color or just a simple trim. That big smile at the end of a service means everything to me!"
Years of Experience
23 years.
Education & Certifications
L'Oréal Professional Balayage Color Class (2019), Razor Cutting 1 (2019), L'Oréal Dimensional Color Class (2019), L'Oréal Color Class (2018), Hot Heads Hair Extensions (2nd certification) (2017-2018), Men's Technical Cutting Class (2017).
Where You'll Find Me After Work
At home, or out exploring the Waldo/Brookside neighborhoods with my dog.
Products I Love
There are so many I love, but my favorite is the LOVE Curl hair line. I frequently use the LOVE Curl Primer, Mousse and Cream to enhance my natural texture.
Favorite Daily Hairstyle
I like my hair the most on the second day after my natural texture has softened and it looks a little messy. Also, I tend to rock the classic messy bun!
Celebrity Hair Crush
Sarah Jessica Parker. ?
Sunrise or Sunset
You can't beat a summer sunset with a tasty cocktail in hand. ?
Favorite Day of the Week
Sunday!
Quote You Live by or Just Love
"There is no such thing as perfection, only excellence."
Best Hair Related Advice You've Received
When sculpting & carving curly hair, you need to remember that curly hair cannot be cut the same as straight. When curly hair is sculpted, the client will see better movement and curl definition, and feel less heaviness.
Curls love moisture. Apply the LOVE Curl Primer to damp hair.